PANDAS ONE+
The
cloud brain

behind the
upgrade and trade-in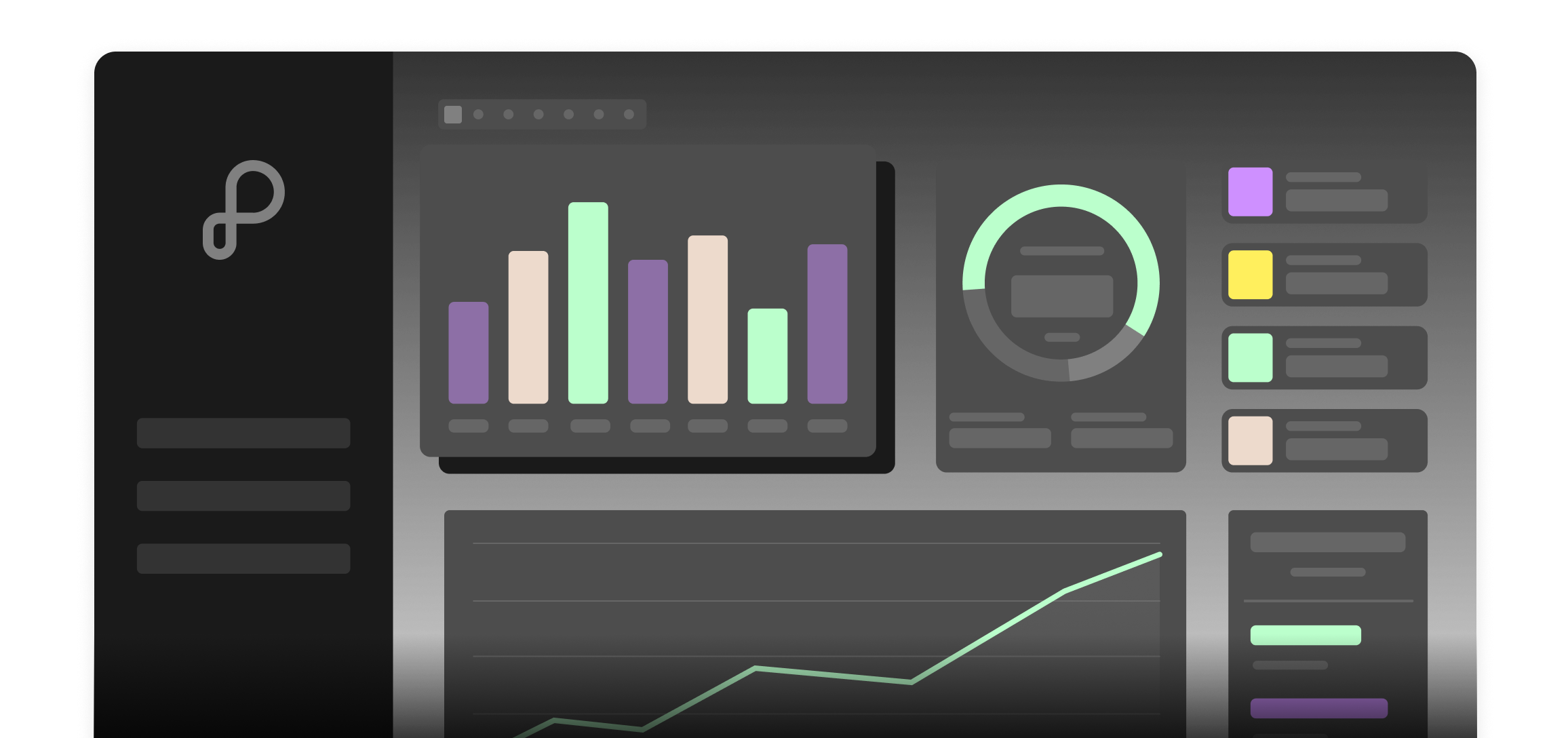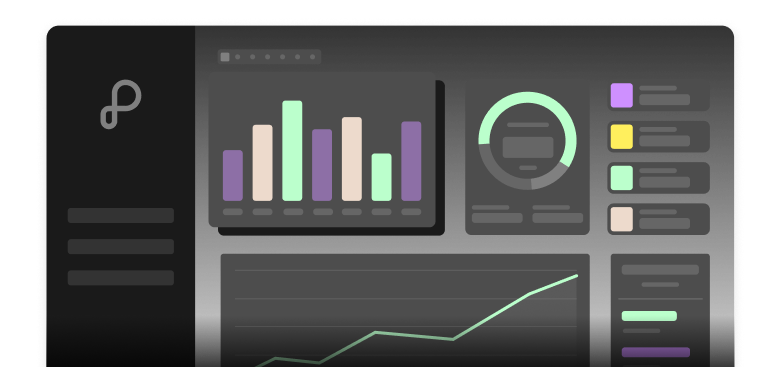 Pandas One+

is a powerful back-office management system, providing you with a variety of customizable options to meet the needs of your trade-in solutions.

Making business overview, inventory management, pricing, monitoring or real time performance tracking – you name it – possible simply by logging in, in one platform.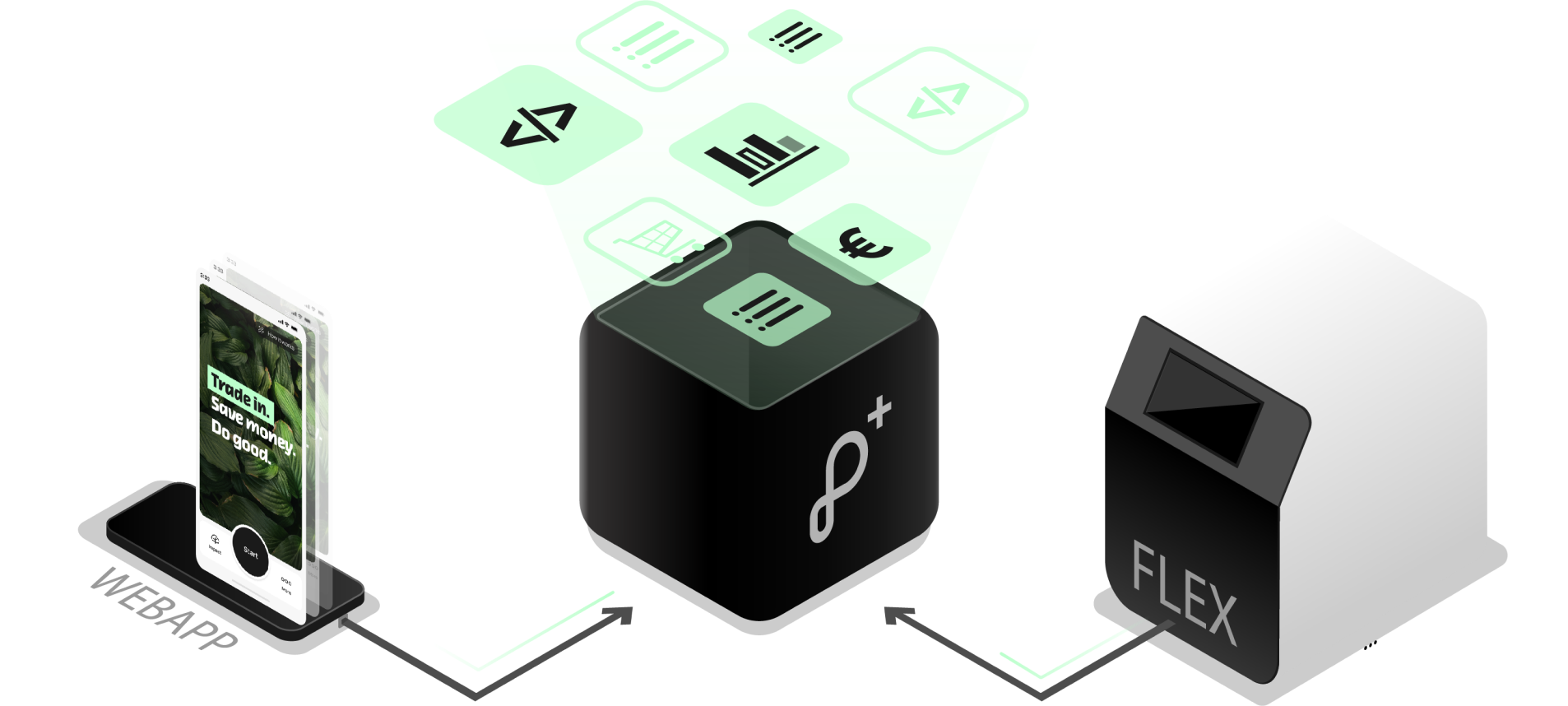 A
grading engine

to get you unmatched accuracy

Pandas' unique grading system combines Artificial Intelligence tests with cross-checks by human graders.

Plus, its evaluation capabilities get smarter with every transaction.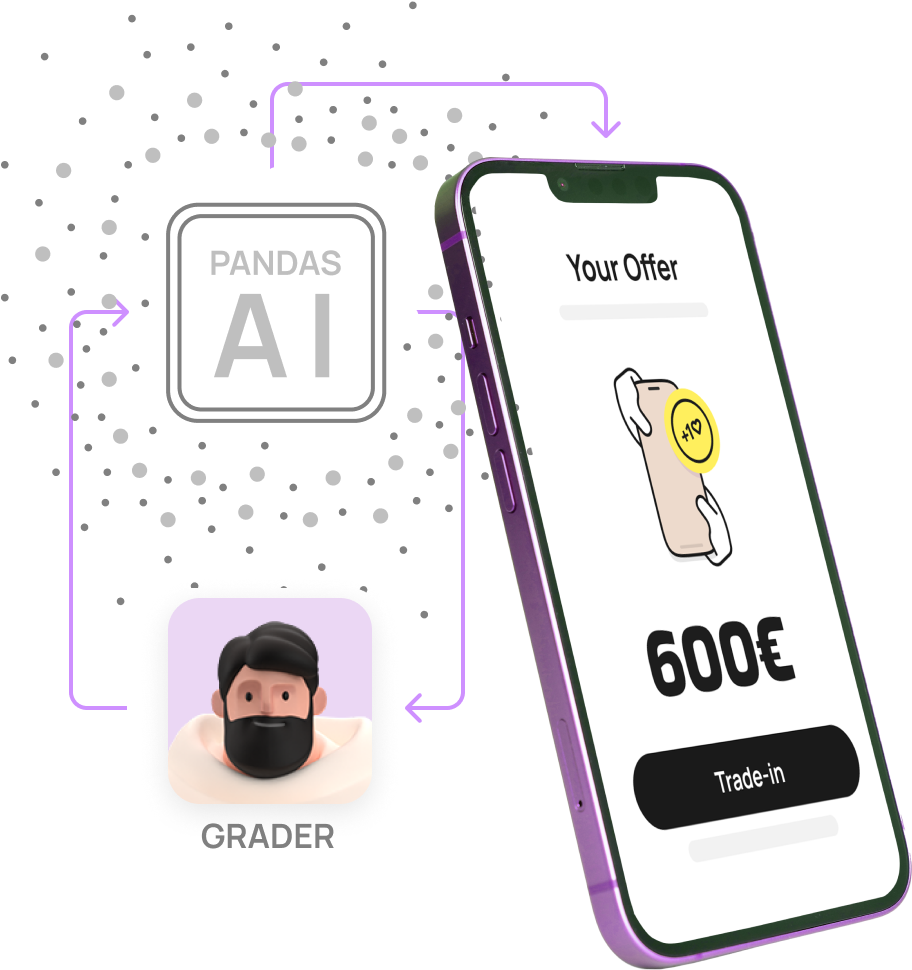 A
tool suite

to drive
your trade-in numbers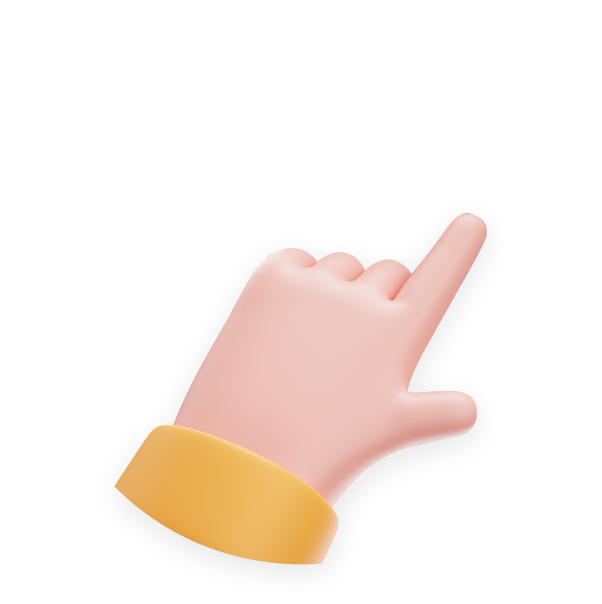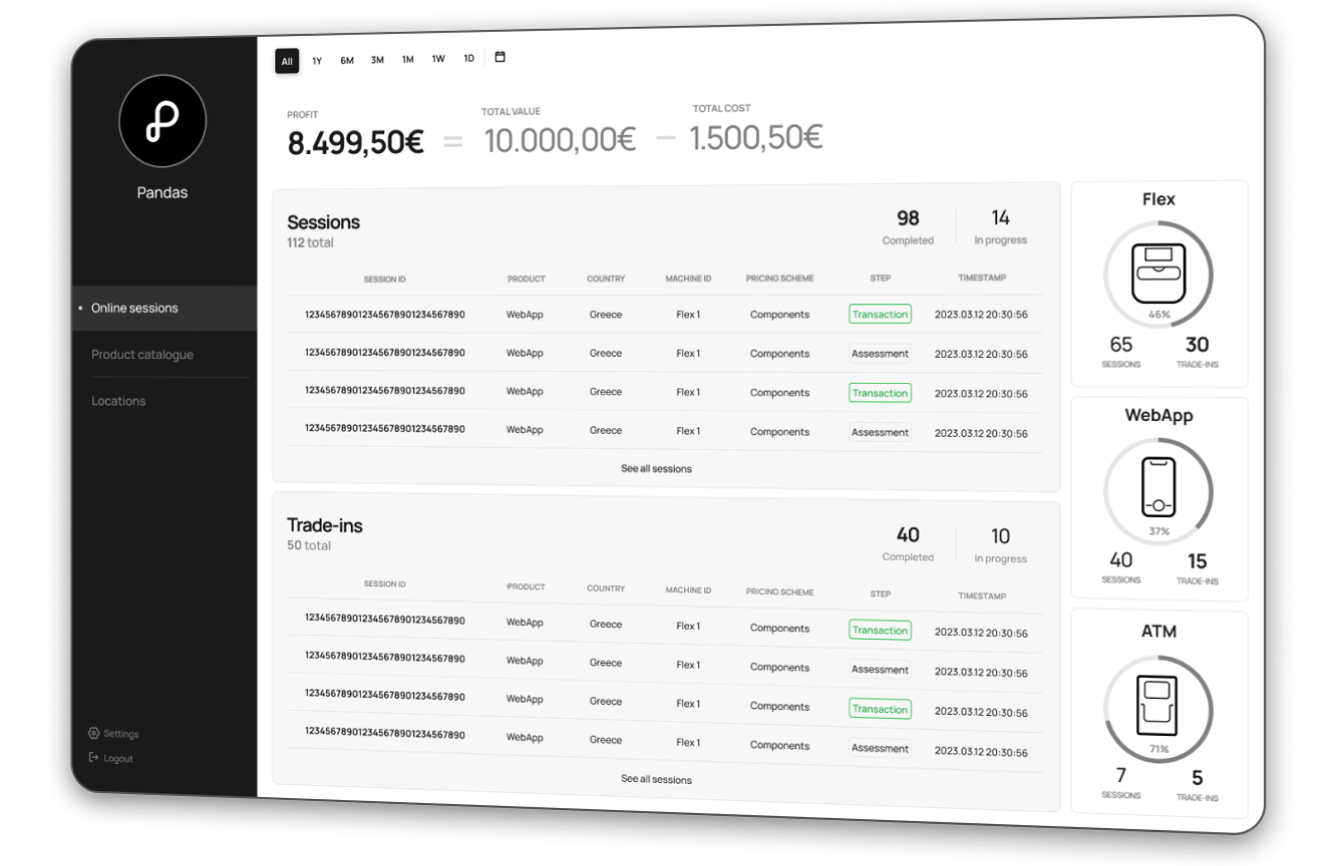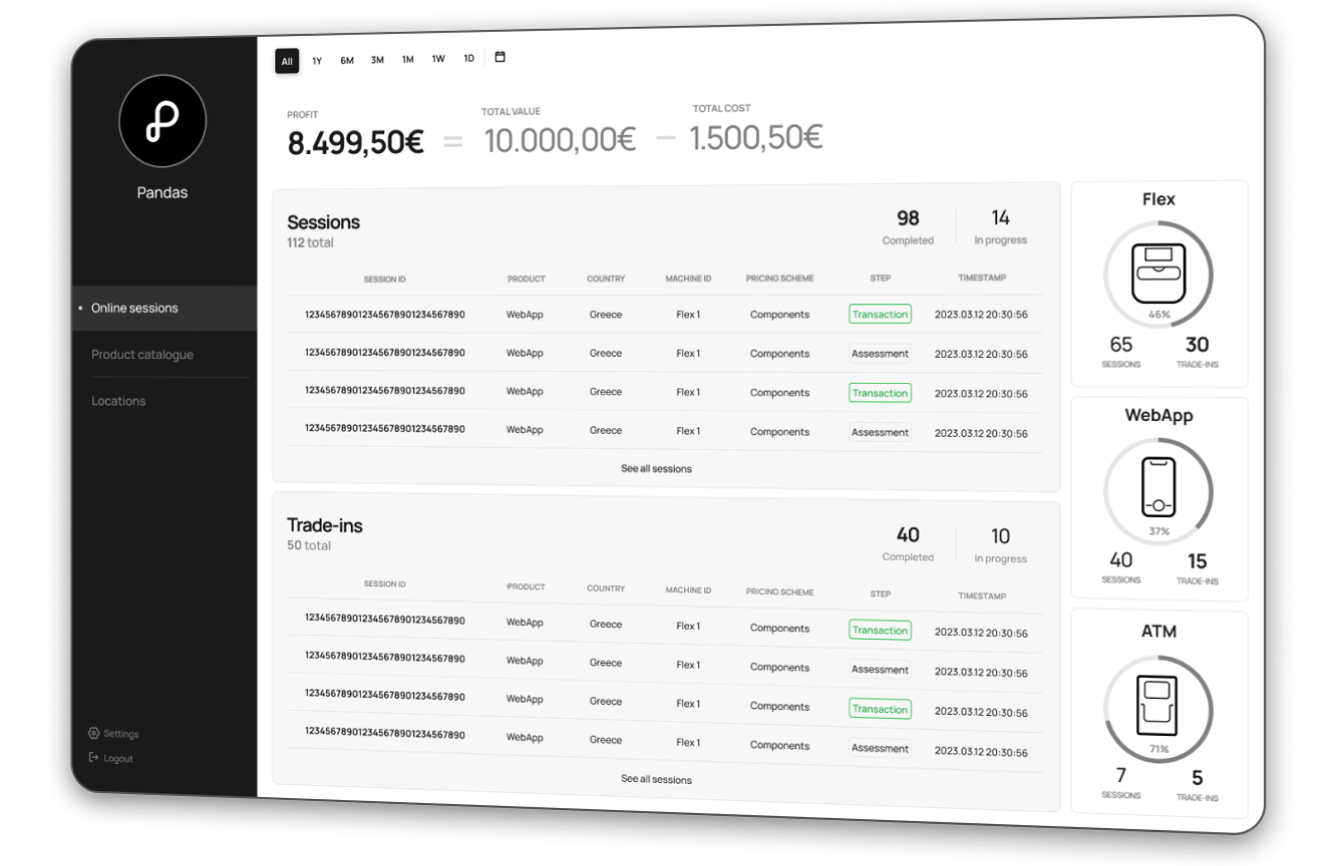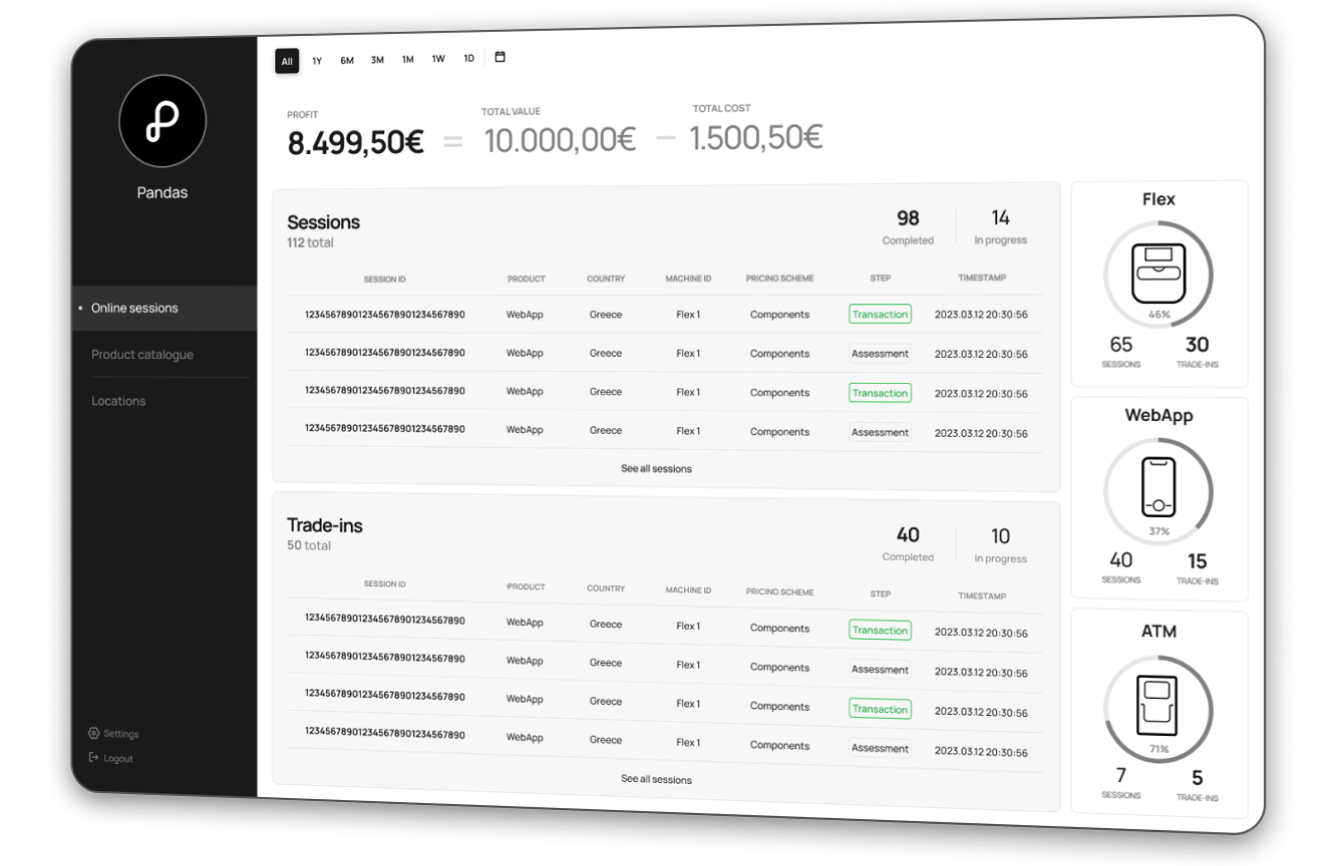 Track your inventory
Gain a 360-degree view of your inventory, tracking each device's progress through the trade-in funnel in real-time. Stay informed and in control.
---
Performance reporting
Keep your trade-in program on track with a clear overview of its performance, even broken down by store. Identify strengths and areas for improvement with ease. Stay informed and in control.
---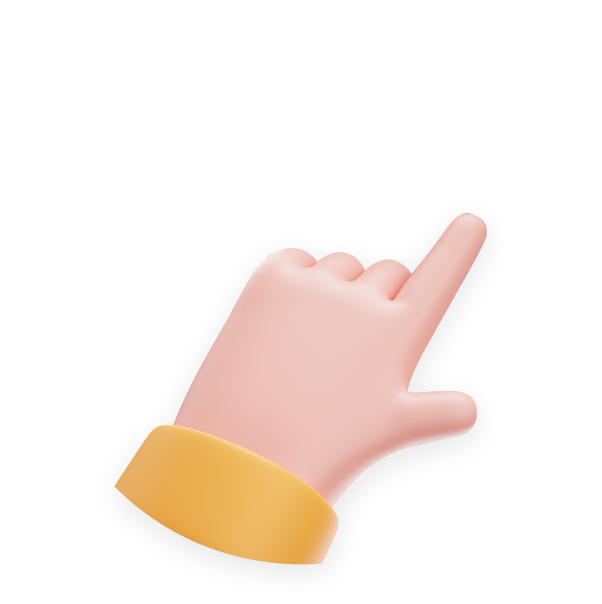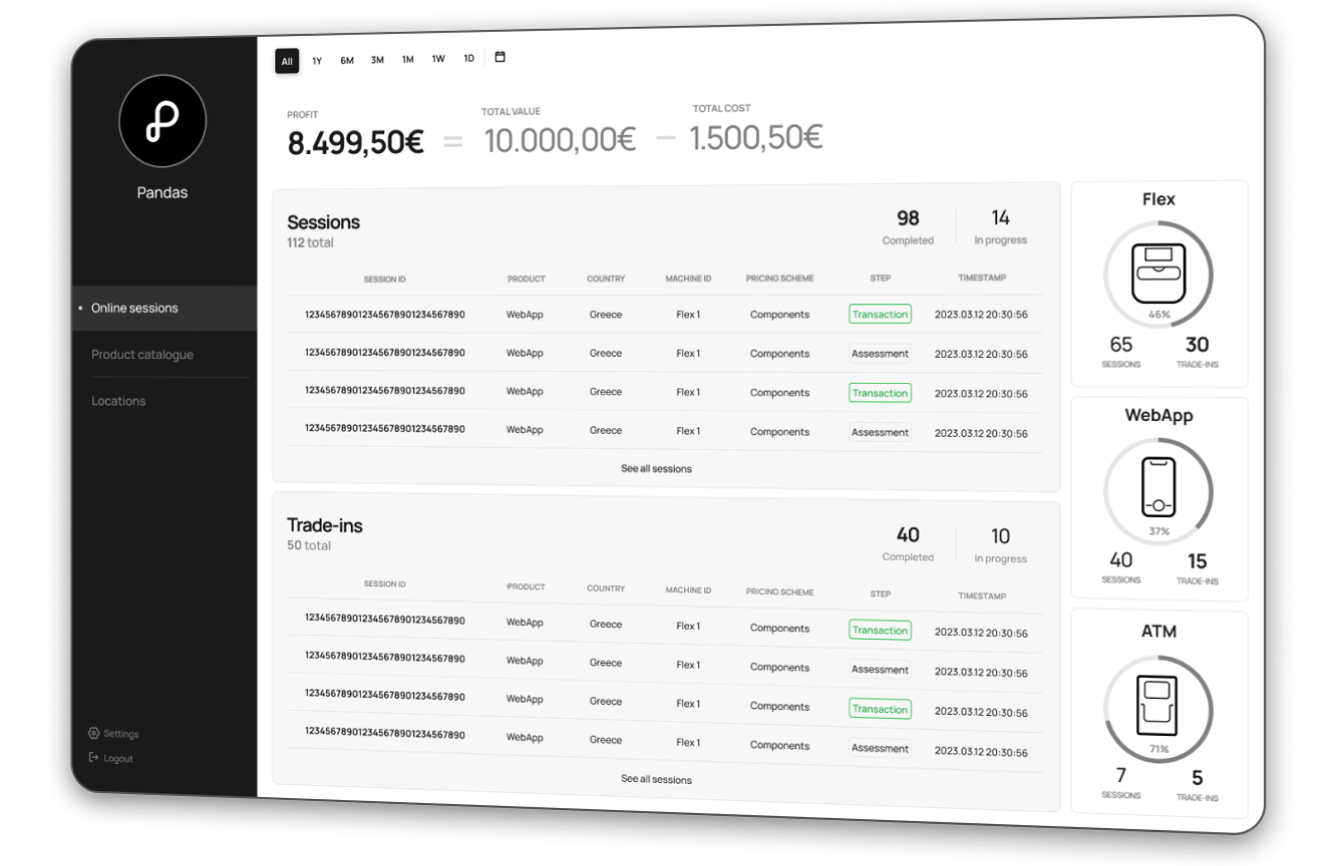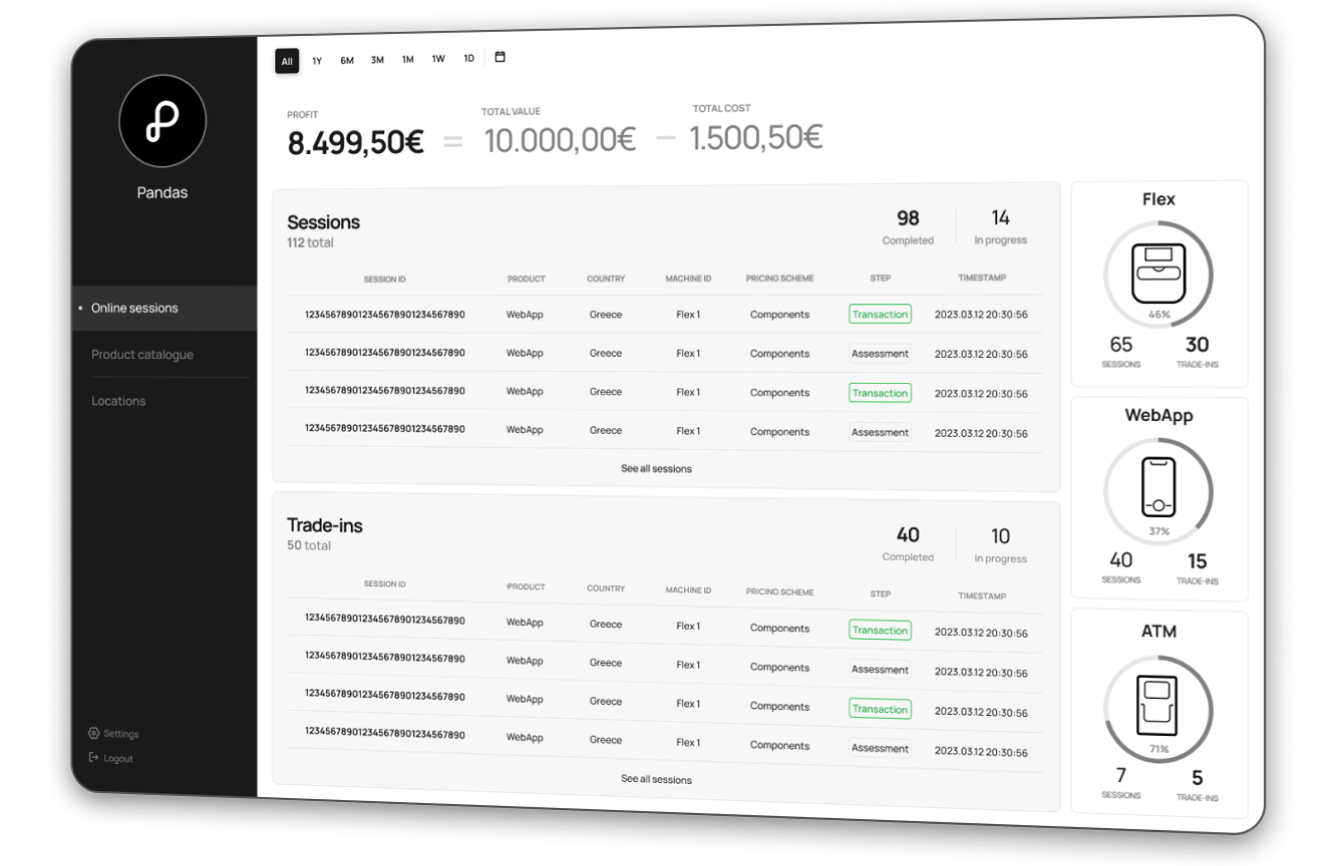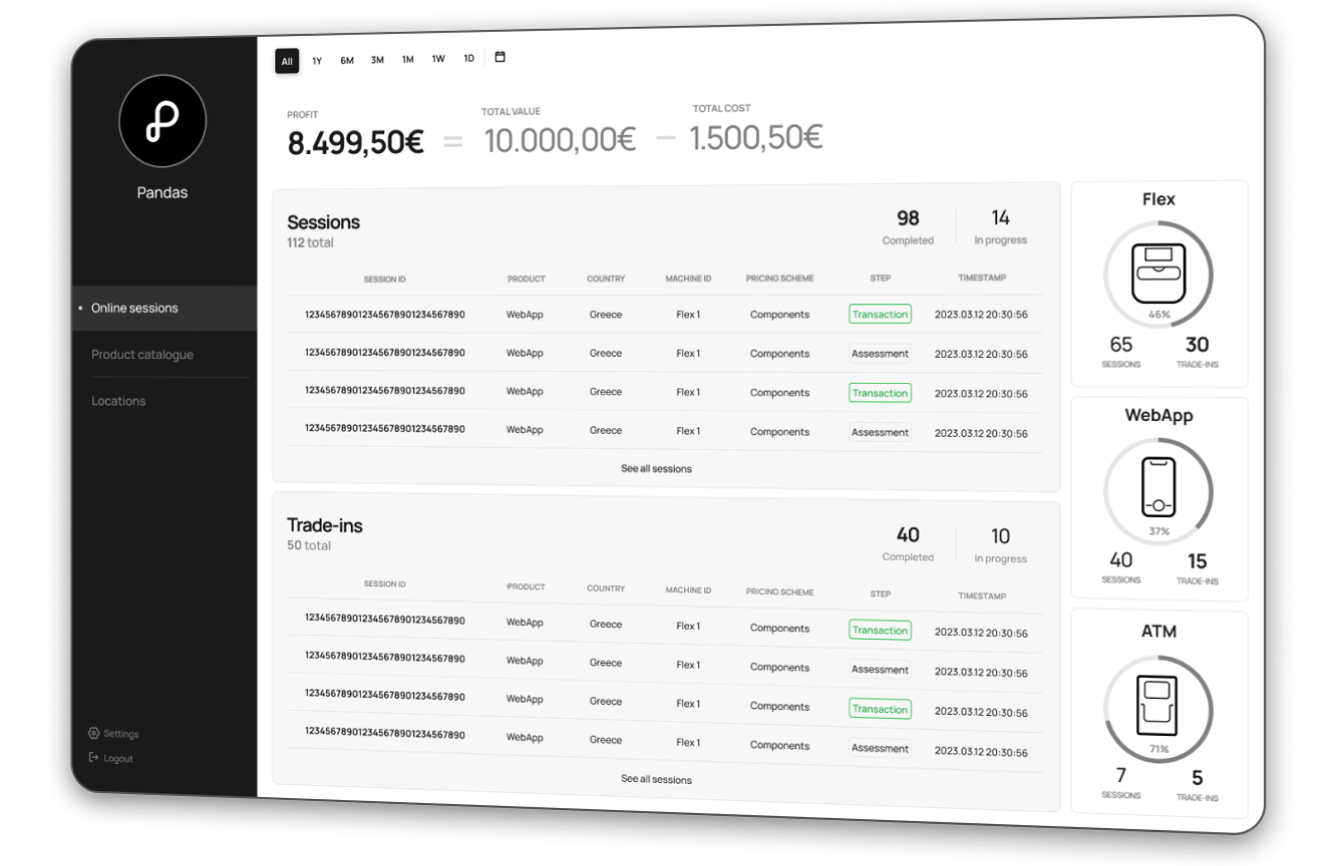 Pricing engine, for full control
Take charge of your pricing strategy with our powerful Pricing Engine. Leverage insights from global marketplaces to make informed decisions, maximizing profitability.
---
Ever-green device catalog
Stay up-to-date without worrying about manual inputs. Our platform automatically updates the device catalog, ensuring you're always equipped with the latest models.
---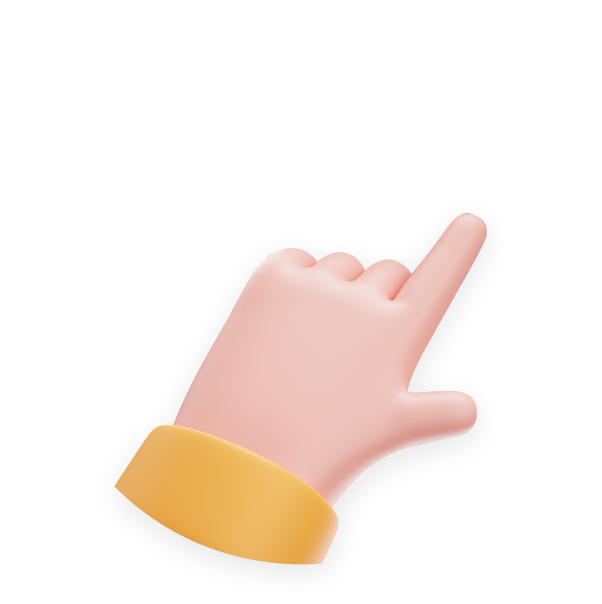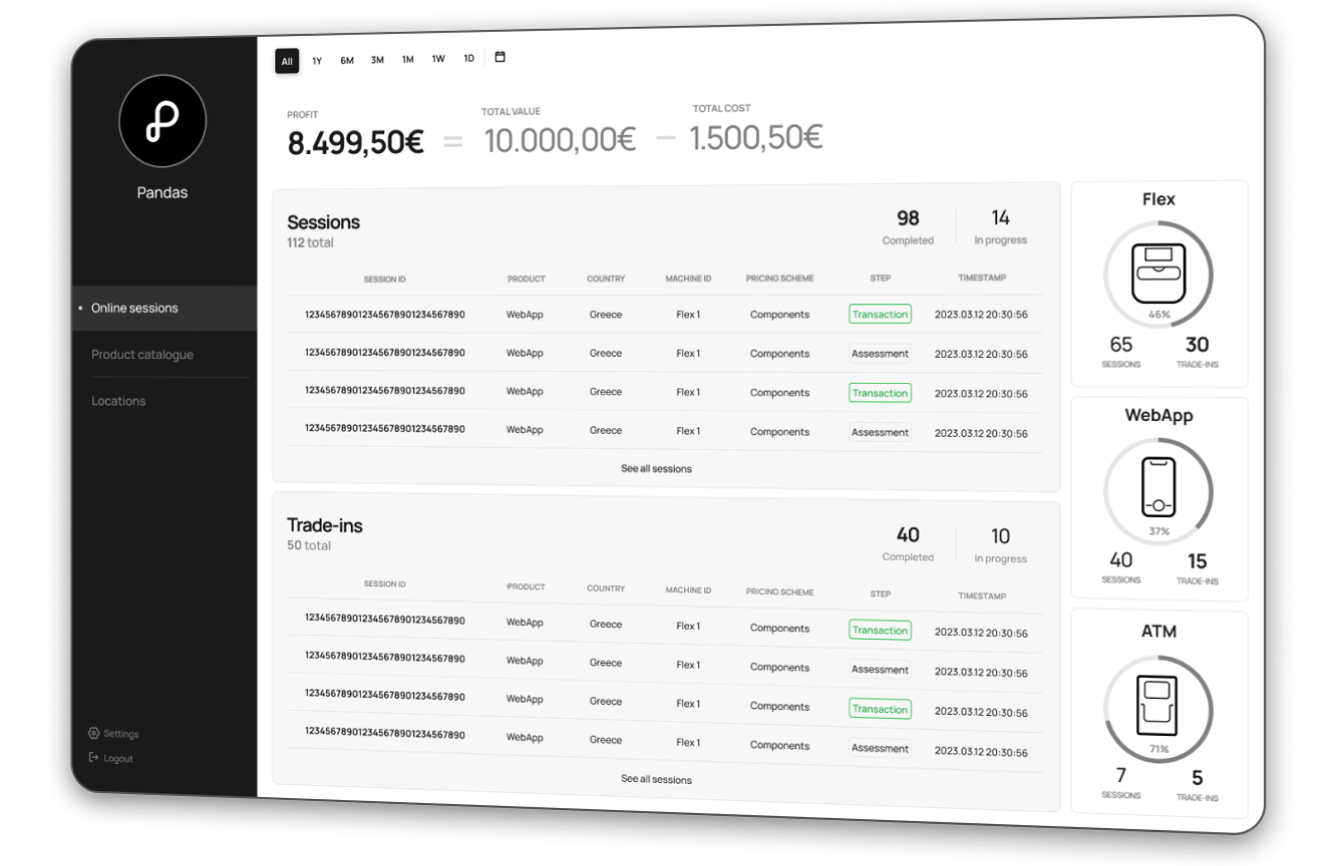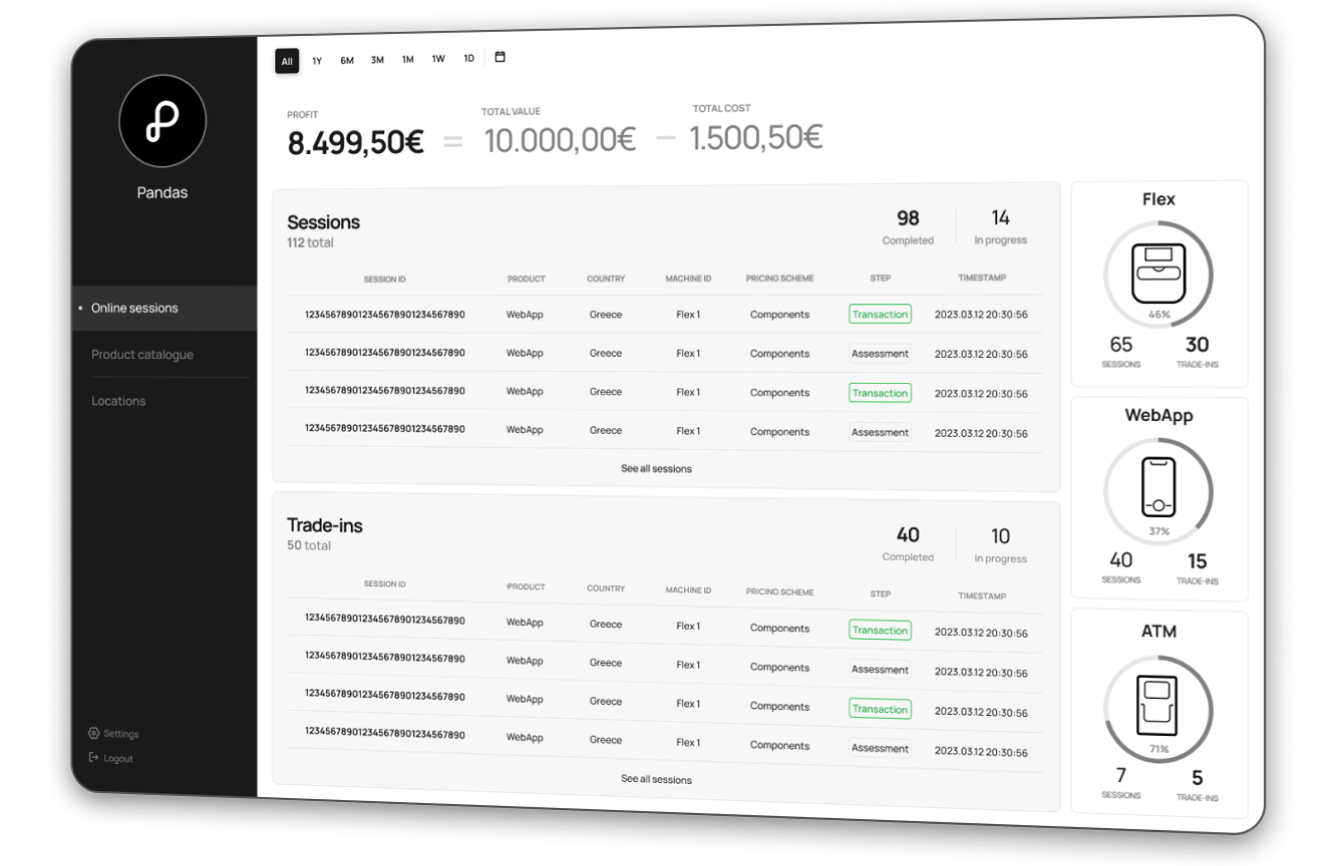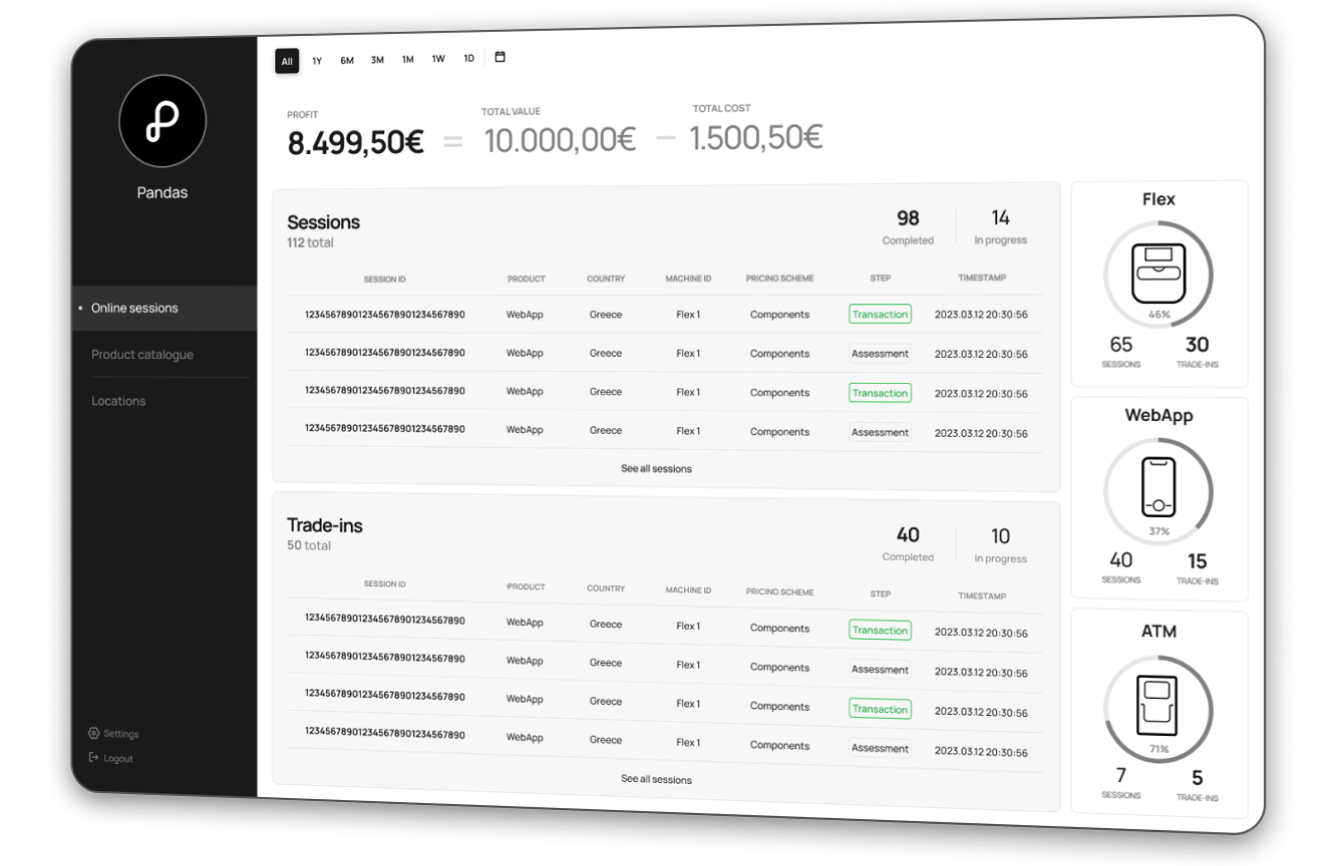 Promos engine, simpler than ever
Easily issue and control trade-in promotions that attract customers and drive trade-in participation with our intuitive Promos Engine.
---
Customize trade-in journeys
Tailor your trade-in experience to your brand. Our platform offers full customization, allowing you to create a unique and engaging customer journey that reflects your identity and look and feel.
---
Behavioral insights
Unlock the power of personalized communication. Leverage behavioral insights to deliver targeted messaging, tailored offers, and exceptional service to your customers.
---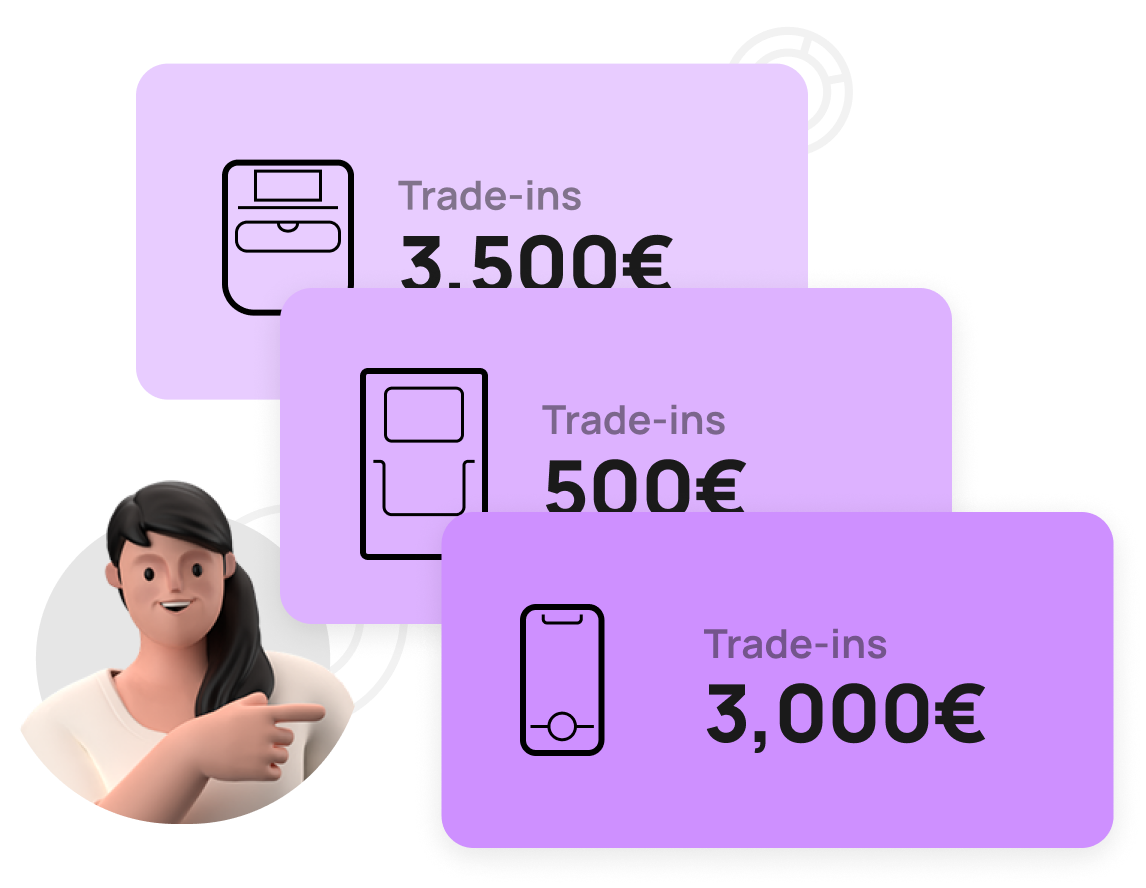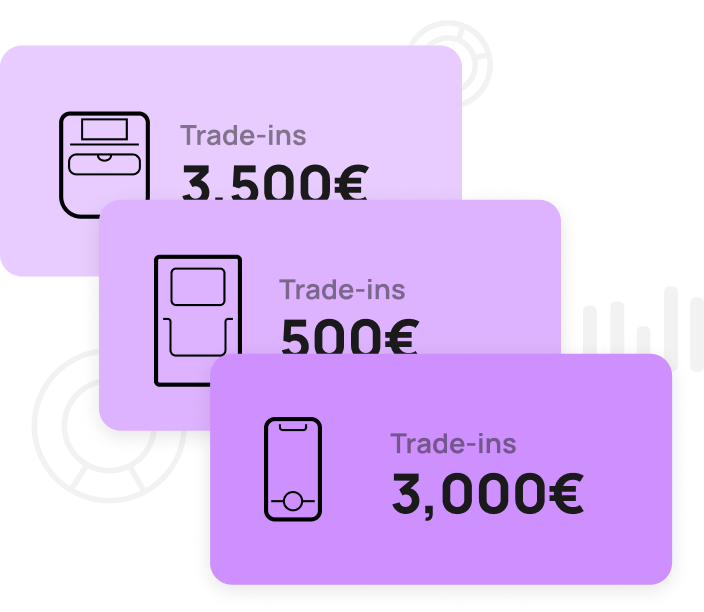 Get
complete control

over your trade-in channels

From individual device assessments to program-wide reporting, everything is accessible from one place.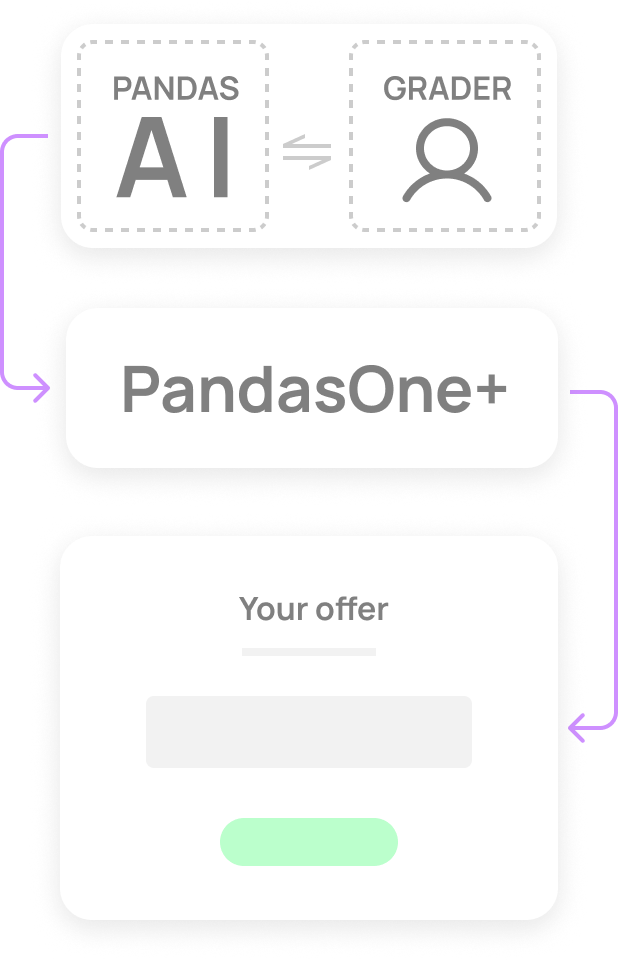 Get smarter

with every transaction

... so that you can squash grading discrepancies and increase your phone margins.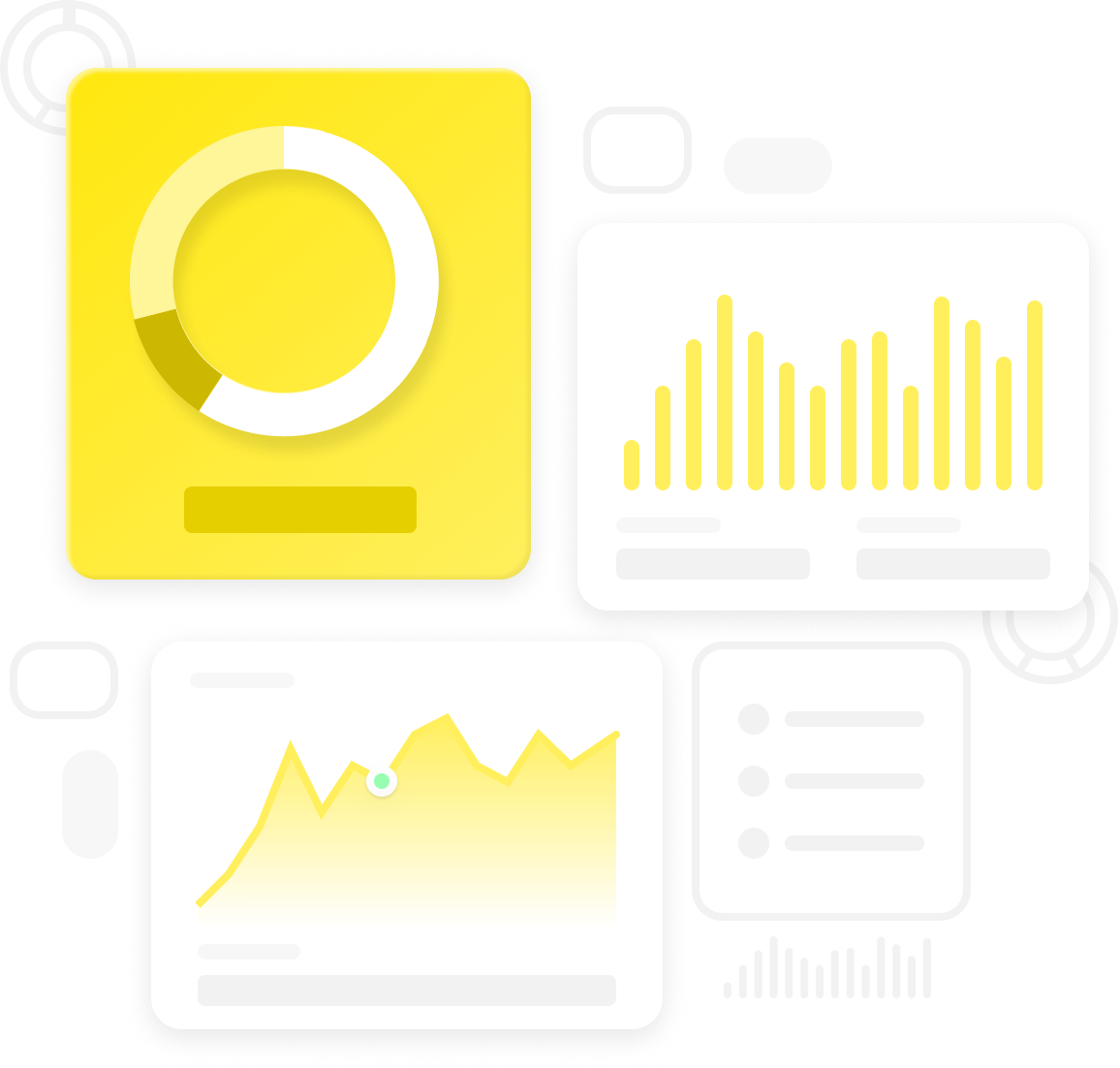 Go deeper

with data, drive smarter decisions

With PandasOne+, you have access to detailed analytics that allow you to identify patterns and trends. These powerful insights can enable you to refine your strategy and optimize results for maximum profitability.
Support

,
one call away.

Enable your team to focus on what truly matters – delivering exceptional customer experiences and driving growth.

With Pandas, you gain more than just a platform – you gain a dedicated support system. Our team of experts is always ready to assist you. Rest easy knowing that your trade-in program remains uninterrupted, while we provide the support you need.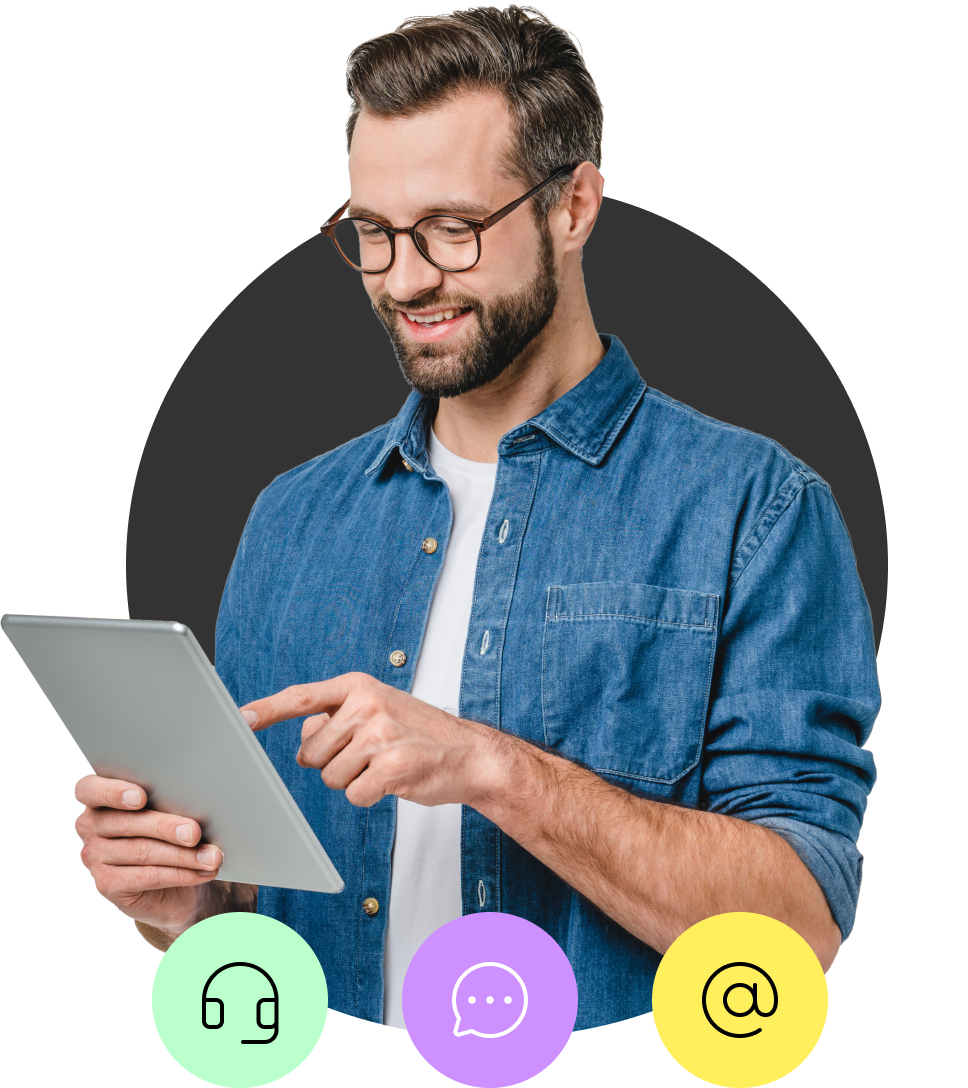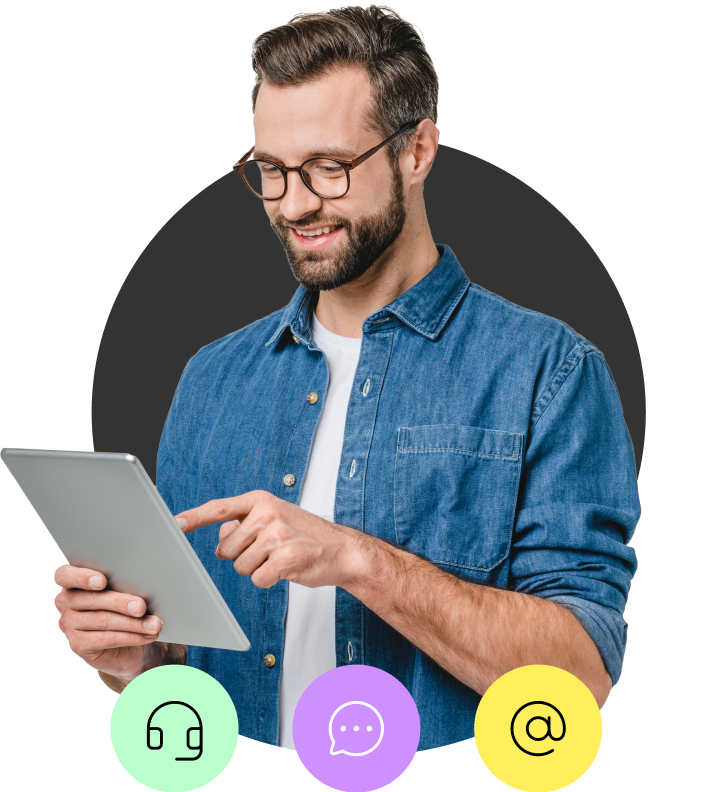 Level up your
trade-in

game with Pandas.